About us
JB Goodhelper is a cleaning service platform that pursue to empower the cleaning industry. We are not a cleaning company but we create a user-friendly platform for customer .To provide all our customers with consistent service, our team of cleaners are all trained in Johor Bahru to provide reliable and professional services
​
Our cleaners are all legal, self-employed people with cleaning experience who pride themselves on quality service and keeping their customers satisfied. 
About us
Founded in 2014, JB Goodhelper is a professional cleaning service that offers reliable and affordable services in Johor. Unlike other cleaning services, JB Goodhelper offers the best and most convenient offer, considering your needs and cleaning schedule. We provide a wide range of services, such as general cleaning, regular cleaning of offices, repair cleaning, hygienic cleaning and much more.
All our employees are professional cleaners with more than ten years of experience. These highly qualified contractors not only use the best equipment, but also use environmentally friendly methods to keep your home clean. We do not just recruit our employees! All of them undergo a corresponding check, and also pass a check before we insure them. Unlike other services, we strongly believe in individual skills and requirements. Whenever you order a service from us, we send the best contractor who is highly qualified in the field of your requirements. Despite the fact that we do not apply one method for each work, our separate system works at the same speed. That way you don't have to pay more to get the best!
Our cleaning rates start from RM150 for a two-story plan to RM300 for a spring cleaning plan. We also provide monthly, two-week, weekly and daily cleaning. In addition, you can also order our one-time service at any time. However, you will have to pay an extra amount for this!
In addition to providing high-quality services to our domestic customers, we also provide the best for commercial customers. One of the clients, Asma Rozhak, stated that "This service is one of the best that I have liked since I started booking cleaning services online. In addition to providing me with the schedule that was most convenient for me, their payment was also affordable. To my surprise, they arrived even ahead of time. My house has been cleaned to my satisfaction, and I can recommend them to the whole world. "For us, the needs of our customers are in the first place, therefore we provide an individual service with an individual approach.
Our cleaning services are the best in Johor and neighboring cities. With a growing list of customers who are satisfied with our services, you can be sure that we will provide you with the best cleaning services in Johor. To book our service today, all you have to do is contact us and choose a cleaning plan from the many services that we provide. After that, our customer service will confirm your cleaning appointment, date and other important information. Then we send our experienced contractors to give your home a radiant look! However, while they are doing their job, all you need to do is relax and see how our cleaners work.
Contact us
We are proud to be the best household and commercial cleaning service in and around Johor. As a company, we are committed to providing efficient and reliable cleaning services to all of our customers. Please contact us to discuss your cleaning plans and get our cleaners to get started. We look forward to hearing from you soon.
By now, we know that after you familiarize yourself with all our services and products, you will want to deliver us to your home as soon as possible. And the only way to do this is to contact us. Here are some ways to get to us.
Address
Our company is located at Bayo Puteri 3, Taman Bayo puteri3 80150 Johor Bahru, Johor. No matter how far you can be, you will be there right away for a short period. You can also register any complaint right here at this headquarters.
Telephone:
Whenever you demand us in an emergency, you can contact us at this mobile number, +60149110293. You can always contact us from 08:00 to 22:00. We have adequate and reasonable customer care that will help you quickly solve your problems.
E-mail address
Besides the fact that you can call us, you can also send by mail, and we guarantee you a quick response to all messages that you send to us. Our email address is: services@jbgoodhelper.com.
Contact us at any time if you have any questions or problems that you want us to address. We are always available for you 24 hours a day.
Other User Page
Our clients
Since 2014, we have been serving many customer needs, ranging from domestic and commercial customers. We did all this with high quality and got the best mark among our competitors. The interests and requirements of our customers are put in the first place, first of all. All we want to do is to satisfy the different cleaning services that they want.
Our customer reviews, satisfaction and recommendations have kept us for many years. We hope you continue to use our reliable and efficient service for life. However, we always look forward to complaints, advice, and instructions from our customers. So, if you have something that does not suit you, or you want us to improve a specific service, or you want us to add more services to our company, you can contact us using various means in our Services of our company, you can contact us through various means in our contact us. Our customer support service works around the clock and seven days a week. We strive for greater synergy with our customers through new ideas and innovations.
Feedback Page
With a growing list of satisfied customers, here are a few reviews that some of them gave to our cleaning services.
"It took me several months to find a reliable, affordable and experienced cleaning service for my bathroom. I got some online, but their price was too expensive, so I could not afford them. Later, a friend of mine recommended JBGoodhelper cleaning services and I am very pleased with their work. Fantasy! »Zikri Rayyan
"Unique to this service is that they have friendly cleaners. Besides the fact that they appear as early as possible. I also asked them for more to help me wipe the door handles and light switches, and they did. I would like to have them in my house another time." Amanda Amir
OUR MISSION
To retain consistency in the provision of our high quality cleaner services.

Provide spark joy environmentally friendly living environment for you and our future generations.

Positively impact the quality of life.

Become your trusted cleaner service platform.

Investment in the training and development of staff, equipment and company growth to the benefit of all.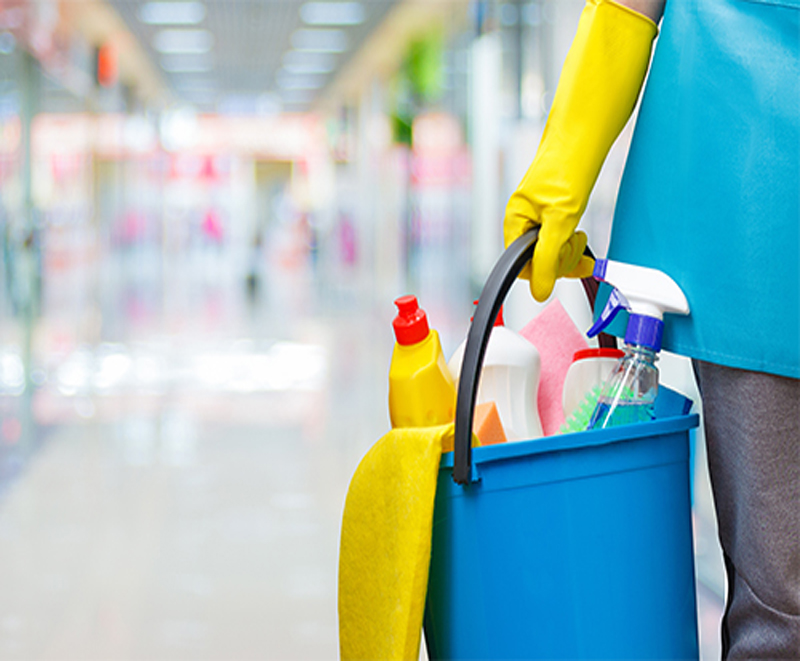 Our vision is to provide a higher level of service than our competitors and we seek by becoming the most valued company in cleaning industry Johor Bahru.
Through our services, you can enjoy the good times you deserve. Let our well-trained workers serve you better !